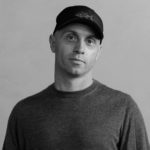 Lele is one of the founding partners of Sushi Nozawa LLC and the co-head of its operation.
Born and raised in Rome, Italy, incredible food has always been a part of Lele's life, from his family's culinary traditions to eating pizza from the back of "Il Forno" in Campo De' Fiori, his best friend's father's pizzeria.
He has actively been involved in the restaurant business for over twenty years, working in restaurants at the age of 14 and holding every position, from the kitchen to the front of the house, while exploring his interest in wines and service in general.
Lele studied economics in Rome, before coming to the United States in 2000, where he found a home in the restaurant business. He was introduced to Nozawa shortly after meeting Jerry in 2000. Their common passion for cooking and food sparked the bond for their friendship. Since 2007 he has been working towards the realization of SUGARFISH, the Nozawa Bar and KazuNori.